Past featured exports
1991 Nissan Figaro show car
We couldn't believe it when Clara a doctor who works at a well known hospital in Sweden got in touch with us. She wanted a Nissan Figaro that we had already exported to the US a year earlier. It had become a show car over there and we had to get it back! After some heavy negotiating, mission accomplished!
1999 Nissan Silvia S15
Lars is a customer who keeps coming back to us year after year in the pursuit of happiness in the form of cars. He knows that one day he will probably have owned almost every Japanese iconic sports cars that has been built. This beauty now rocks the streets of Trondheim and Lars is a legend!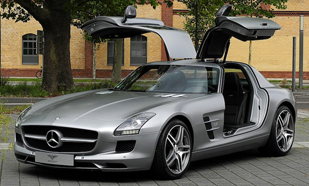 2012 Mercedes SLS AMG
It was a dull day at the office until Gustav from Jönköping in Sweden wanted to let the world know that he was larger than life when he instructed us to find him a Mercedes SLS AMG. His criteria was simple, I just want a good one in great condition. Thanks to our friends at Bentley we found him this one.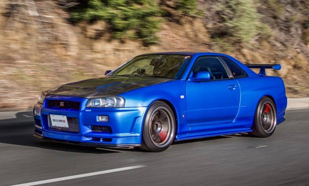 2005 Nissan Skyline R34 GTR
This beautiful example of one of the most sought after Japanese sports cars started it's life in Tokyo, Japan in 2005. In January 2019 it arrived in Lapland a whole world away. It's new owner Tapio promised to let Santa have a go as soon as the snow clears and the ice melts. Thansk Tapio! Happy driving.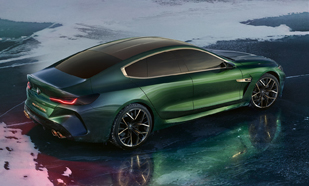 2018 BMW Concept M8 Gran Coupé
When we were asked to source one of these for a Swedish customer we became very excited. Luckily we had the right contacts at BMW UK and managed to get the deal finalised and the car shipped. It's now probably the only one in Stockholm and Johan is probably the happiest Swede alive.
2018 Porsche 911 SR
We received a call from a man called Frank. Frank lives in Gothenburg and needed a Porsche 911 RSR. We knew a dealer who had one so we got the ball rolling. Frank and Porsche are now a happy couple living happily together in Frank's garage. Put your brakes on Frank, there's no rush!
Current featured Japanese cars
Current featured European cars
Current featured American cars